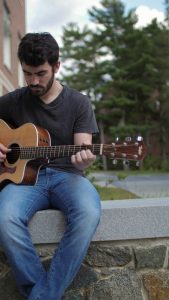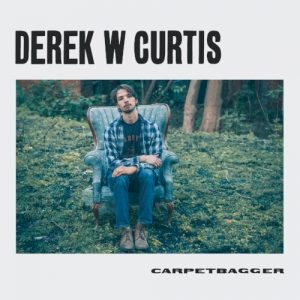 On Monday, Dec. 4 at 10pm the Plough and Stars in Cambridge hosts songwriters Thomas Knight, Poor Eliza, and Derek Curtis (21+, no cover). While all three have a rooted connection to New England, Derek Curtis currently lives in Nashville, TN and is actively touring on his latest album "Carpetbagger." Coincidentally Poor Eliza (Jane Park) was born and raised in Knoxville, TN and now lives in Boston. Derek hails from NH and just released his debut solo EP "The Black and White." All three songwriters are influenced by a range of artists including Woody Guthrie, Kathleen Edwards, and Bruce Springsteen. The Plough and Stars is a staple of the Cambridge community (open since 1969) and music scene with live music 7 nights a week. 
More about the artists:
Thomas Knight
http://www.thomasmknightmusic.com
Thomas Knight is a New Hampshire-based singer-songwriter. After years of playing with other groups in the area, he decided to strike out on a solo career. With influences like Bruce Springsteen, John Mayer, Julien Baker, Simon and Garfunkel, Leonard Cohen, and many others, his music and lyrics have become a unique blend of sparseness and intricacy. His solo debut EP, The Black and White EP, ​is out now on Bandcamp and Soundcloud.
Poor Eliza
http://pooreliza.com
Poor Eliza engages audiences with her intimate vocal vibrato and dynamic songwriting. Inspired by the haunting melodies of songwriters like Damien Rice and Kathleen Edwards, Poor Eliza's debut album The Wrong Thing (released under Bitch Trifecta) contains songs that range from spare solo acoustic to lush string arrangements and layered vocal harmonies. She uses her lyrics to challenge her sense of self, how she is perceived, and the disappointments surrounding identity. Performing in the Boston these past nine years has made her a familiar face in the ever growing singer/songwriting scene. She is currently working on her second album to be released in 2018.
Derek Curtis
http://www.derekwcurtis.com
Derek W. Curtis is a Folk/Americana Songwriter who uses traditional songwriting and his modern consciousness to create thoughtful and timeless songs. Derek grew up in Massachusetts where he discovered music from before his time with influences like Woody Guthrie, Bob Dylan, Neil Young, and others. Now based out of Nashville, TN, Curtis has gathered eras of folk, blues, bluegrass, and country music into his repertoire to mold his own modern twist on songwriting, capturing the simple complexities of his thoughts and stories.
Derek has been making a name for himself in Nashville, playing multiple shows at the legendary Blue Bird Café, Acme Feed and Seed, The Basement, and many more. He also just finished his first national summer tour with show in Los Angeles, Boston, Mississippi, and Tennessee. He is in the works on his first full-length album due for June of 2017, and hopes to hit the road on his second national summer tour.