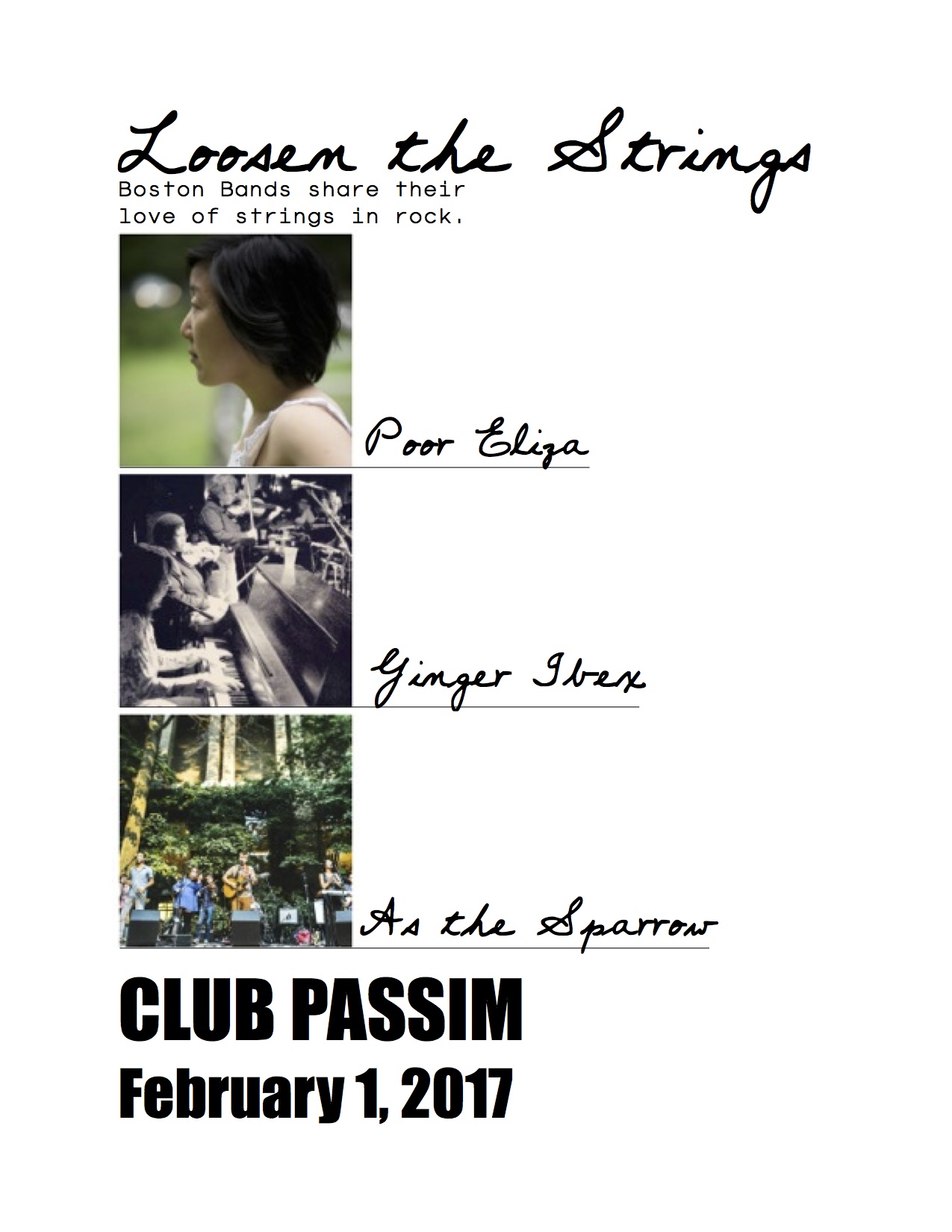 On Wednesday, February 1 at 7pm, Poor Eliza will be sharing the stage at Club Passim with Ginger Ibex and As the Sparrow. This all-Boston line-up shares a love of strings and exploring the contrast of melancholy and ecstasy.
As the Sparrow is a folk-influenced, rock-swing band based around the songwriting of Mark Damon and Crystal Araiza. Described as "instantly appealing, slightly edgy, and undoubtedly unique" by Indie-Music.com, they were nominated for Best in Massachusetts by The 2015 New England Music Awards.
Ginger Ibex combines a wealth of ethnic influences and the classical chops of pianist Sharon Crumrine, mezzo-violist Betty Widerski, and violinist/guitarist Melika Fitzhugh. All three current members compose original instrumentals and songs for the band that are as hard to classify as they are beguiling.
Songwriter Poor Eliza (Jane Park) loves to explore themes from her Tennessee childhood and Korean upbringing. Inspired by the acoustic sounds of Damien Rice and both the traditional and experimental rock of Wilco, Poor Eliza has developed a cathartic and unguarded live performance. She has played all over the Boston area, both as solo act and with a full band, and is excited to play in any city that will have her. Her latest self-released single "Ghost Town" is the tale of a townie who never leaves their hometown.